Frank Fritz is a respectable Iowa born businessman and antique hunter. A few years ago, he partnered with his longtime friend, Mike to start an Antique's Archeology Shop. Their new business saw the pair travel all around the country in search of hidden treasures.
What followed was a stint on the popular show, American Pickers. So what happened to Frank Fritz on the American Pickers? Find out right here. Learn about Frank Fritz's illness, a possible cause of death if he passed, and get a health update on the man in the case he's still alive.
American Pickers Frank Fritz is Sick.
Frank Fritz is a man who has had to live with the same disease for well over three decades. He was diagnosed with the illness 34 years ago. Back in 2011, Frank did an interview where he talked about being sick and dealing with illness. We learned that Frank Fritz had Crohn's disease.
This is a condition that is known to adversely affect one's intestinal tract. Some of the conditions of the illness include eye and skin irritation, loose bladder, weight loss, and fever. In some extreme cases, patients are known to experience diarrhea and bleeding in the rectum as well.
Frank Fritz is a man whose show regularly keeps him on the road. To make Frank's work a little easier, his employees rent out portable toilets for him so that he can manage his urgent need to constantly relieve himself. Frank has also developed a diet that works best for him while he is traveling. He barely eats anything during the day and consumes most of his meals in the evenings instead.
The antique collector has partnered with a number of celebrities such as Mike McCready and Shannen Doherty, in order to raise awareness of the illness.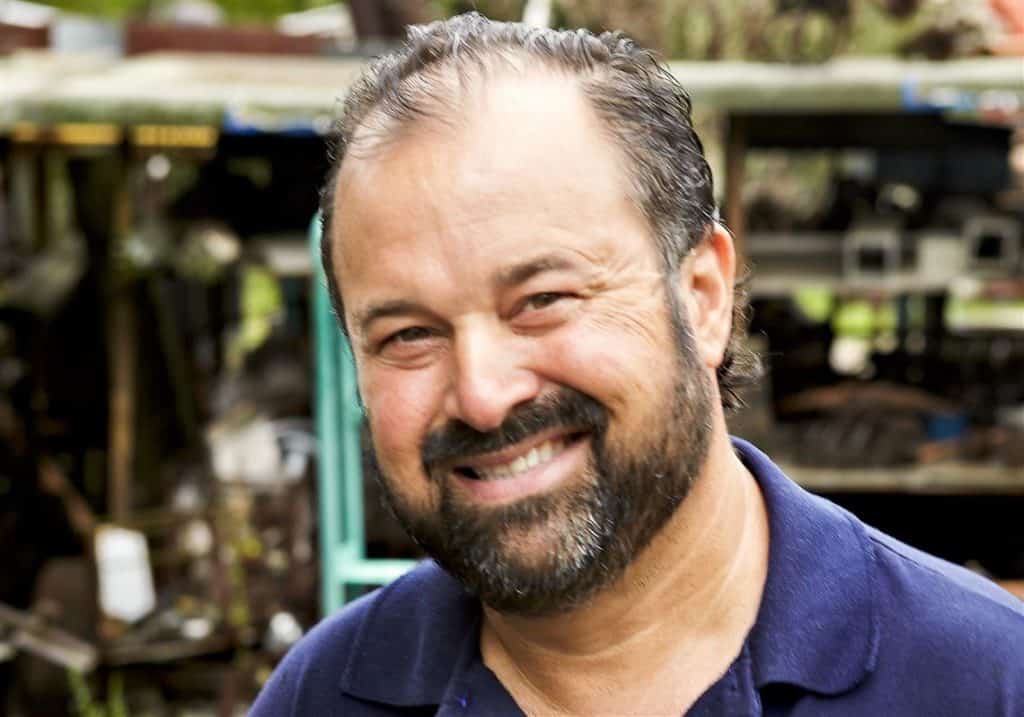 What Happened to Frank Fritz in Accident?
About two years ago, Frank Fritz almost got into an accident on Interstate 80. He was stopped by the police after taking an unlawful U-turn. A patrolman went in pursuit of his truck, before pulling over a clearly inebriated Frank at the I-80 282 mile marker. In a statement, the arresting officer said that he had no doubt that the reality would have caused an accident if left unchecked.
When they tested Frank, they discovered that he was under the influence of alcohol. Traces of Xanax were also found in his system. His arrest came after the police answered multiple calls about a man driving recklessly on the interstate.
While Frank did not sustain any major injuries, he found himself in trouble with the law. He went in front of a judge in Iowa and pleaded guilty to operating a vehicle while intoxicated. Frank was put on unsupervised probation for a year and faced a $ 625 fine.
After the incident, Frank took a little time off the show in order to get back into the right mental frame. It led t a lot of people wondering what happened to Frank Fritz from American Pickers. His fans thought maybe he was sick or even dead.
Frank Fritz Health Update.
The antique collector, Frank Fritz is managing his chronic illness quite well with the right medication and dietary plan. He isn't letting it get in the way of him living a relatively normal life. Frank turned 54 last year, and despite the fact that he got into an accident a few years ago, he is in pretty good shape.
Frank Fritz's weight loss.
One recurring condition someone with Frank's illness experiences is prolonged weight loss. Despite the fact that the antique collector has developed an improved dietary plan to help him manage the illness, it hasn't completely stopped him from losing weight.
This is evident from recent video clips on YouTube about the American Pickers. It was a preview of the most recently aired episode. The clips featured Frank Fritz looking slightly thinner than in his previous pictures. Although Frank has never outrightly come out and confirmed this. We, however, estimate that he lost somewhere between 15 to 20 pounds recently.
Frank Fritz Death rumors.
When you hear that someone was involved in an accident, you automatically assume that they died. This is what happened to Frank Fritz from the American Pickers. However, news of his death was greatly exaggerated. While reports about the accident were true, Frank Frit is very much alive.
Another fact that probably led to these death rumors were Frank's absence from reality television. This was around the same time he faced court-mandated therapy sessions for substance abuse.  So it's fair to say that these reports surrounding his death are completely unsubstantiated.
Originally posted on January 21, 2020 @ 8:59 pm