Kristin Cavallari is a Tv star, entrepreneur, and author. She is best known for featuring the film 'Laguna beach.' Moreover, she was part of the reality show 'The Hills.' Kristin Cavallari owns a show known as 'Very Cavallari.' The show started in 2018. It airs on E!.
As an entrepreneur, Kristin owns a fashion line. The line sells Jewelry, clothing, and home collections. It is known as 'Uncommon James'
Get to know more about Kristin Cavallari's family, husband, and kids in this article.
What Happened to Kristin Cavallari's brother Michael Cavallari?
Sadly, Kristin Cavallari lost her favorite brother. Michael Cavallari has been dead for close to 4 years now.
Finally, in February 2016, the cause of his death was discovered. Michael Cavallari died from hypothermia. This is according to medical reports.
https://www.instagram.com/p/-_uqhTNQzK/
He was reported missing on November 27, 2015. His car was found abandoned in Utah.
Kristin Cavallari's brother Michael's nude body was found 3 miles from his car two weeks later. Doctors stated that he went through paradoxical undressing. Paradoxical undressing is usually the final stage of hypothermia. It is normally caused by confusion. This is because of the destruction of the hypothalamus by abnormally low temperatures.
The hypothermia was caused by rapid temperature changes in Utah's high desert.
According to E! News, he had been put behind bars 5 days prior to his mysterious disappearance. He had been charged with attempted murder.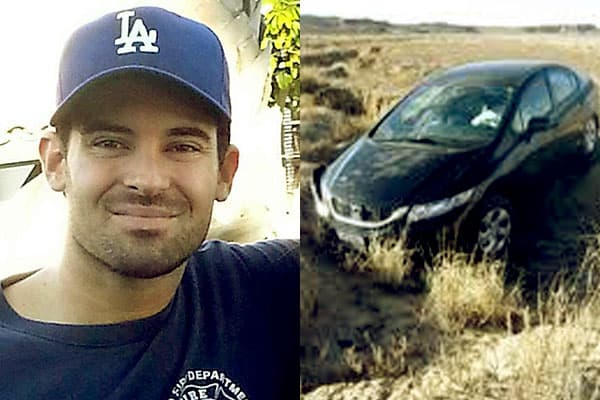 Without a doubt, Michael Cavallari held a serious criminal record.
In November 2014, Michael was arrested for Driving Under the influence. However, he was released for a $390 fine. Apart from this, Michael had been arrested in 2012 for petty theft. Due to this, he spent some time behind bars.
Also, Michael suffered from mental issues. He had bipolar disorder, as disclosed by his mother.
Undoubtedly, Michael's death hit Kristin so hard. The two were so close. Kristin opened up about the tragic death of her brother on episode 4 of season 2 of her show.
Kristin Cavallari's Parents.
She was born in 1987. Her mother's name is Judith Spies Eifrig. On the other hand, her father is David Cavallari. Her father is a real estate developer at the Steelware company. Besides that, he is the proprietor of the Cavallari group. Kristin's dad features on her show 'Very Cavallari.'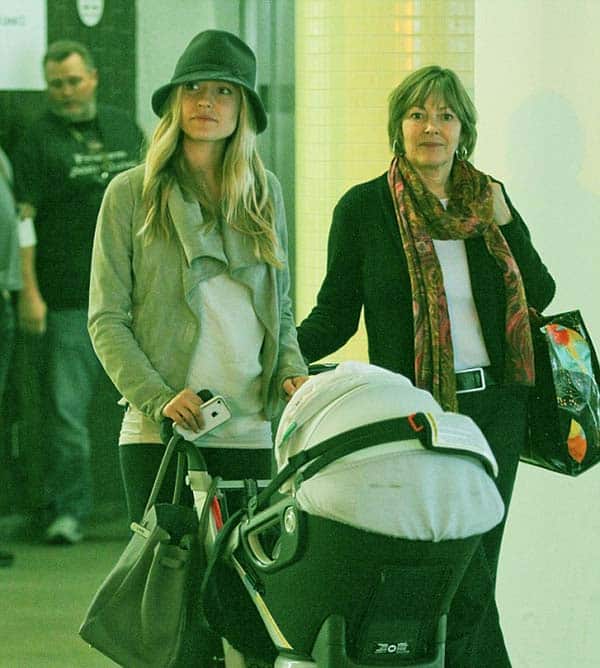 Kristin admits that her dad is her greatest motivator.
When Kristin was 17 years old, her parents divorced. She ended up staying with her father in Laguna beach during her second year in high school. This is because of a serious crisis with her stepfather.
Following the divorce from her mother, Kristin's father married Yoga instructor Nicole King. However, Kristin Cavallari's parent's marriage did not last for long. The two divorced in 2013. The reason for divorce is the alleged extramarital affairs on Kristin's father's side. He cheated on Nicole King with a woman known as Tracy Still for five years.
Kristin's mother details are unknown.
Kristin Cavallari now has one sibling, brother Gabriel Zamora Cavallari.
Since the sad death of Michael Cavallari, Kristin now has one sibling. 26-year-old Gabriel Zamora Cavallari is a YouTuber and social media star. In addition, he is openly gay.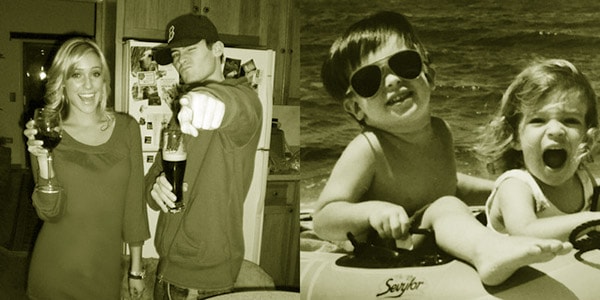 Gabriel Zamora has more than 856,000 subscribers on his youtube channel. On the channel, he posts makeup tutorials, makeup tips, and other interesting stuff.
Kristin Cavallari Husband.
Kristin is a happily married woman. She has been married to Jay Cutler for nine years.
Jay Cutler is a former NFL quarterback. He was born on April 29, 1983, in Santa Claus, Indiana. During high school years in Heritage high school. He played for the Patriots football team. Jay Cutler first came to the spotlight when he played college football.
He was part of the Vanderbilt Commodores football team. At this time, Jay was a student at Vanderbilt University in Nashville. Jay Cutler played a total of 45 games for the school team.
In 2006, Jay Cutler started playing in the NFL. He stayed for three seasons and retired in 2017. After this, he became a sportscaster for NFL on Fox TV.
Subsequently, Jay returned to the NFL for another season. This was when Ryan Tannehill suffered a severe injury.
Kristin Cavallari and her husband Jay Cutler, started dating in 2010. Jay Cutler developed a crush on Kristin after watching her on 'Laguna Beach.' In early 2010, she called her up through her publicist.
During the call, he left a message that Kristin should come to meet him up for a date in Chicago. Kristin declined the invitation. Even so, she met him up in Chicago while she was attending a Bear game there.
Following serious disagreements, Kristin and Jay parted ways. After seeking the help of a therapist, they got back together in December 2011. Finally, they tied the knot in June 2013. Interestingly, their firstborn Camden was the ring bearer during the wedding. At this time, Kristin and Jay are proud parents to 3 kids.
Kristin Cavallari and her husband seem to be so much in love with each other. There have never been any serious disagreements between the two. They constantly visit a marriage therapist.
Kristin Cavallari's Kids.
As aforementioned, Kristin is a proud mother to 3 adorable kids. Her firstborn Camden was born on August 8, 2012. On the other hand, her second-born Jaxon Cavallari was born on May 7, 2014. Lastly, the last born Saylor James was born in November 2015.
Kristin tries as hard as she can to keep her kids away from the limelight. The kids have never featured on her show.
Kristin believes that her kids should love free from public scrutiny.
In 2014, while pregnant with her second kid Jaxon, Kristin Cavallari was strongly anti-vaccination. She had read fake articles that linked vaccination to autism. She ended up on the limelight as anti-vaccination. However, she finally vaccinated all her kids. This was after getting the right information about vaccination.
Originally posted on February 15, 2020 @ 3:06 pm