Charles Cimino is an expert Southern mechanic and television personality. He is lauded as one of the best mechanics the Gas Monkey Garage has under its employ. One of his most significant accomplishments came with his building of a 67 Dodge Dart. A lot of people had said that the job was impossible, but the Gas Monkey Garage Mechanic proved them wrong. So what happened Charles Cimino on Gas Monkey Garage?
There have been questions regarding his status at the famous auto-body shop. Get some insight into this matter in the following paragraphs.
Who is Charles Cimino?
Charles Cimino is a reality star who has featured on two Discovery Network Shows. His most successful run on television came with Fast N Loud. It featured him alongside his longtime friend, Richard, as they handle classic cars.
The 'Master Mechanic' television personality made his first appearance back in 2015. His debut episode was titled Rocking '76 G10 Van. He joined the boys as they set out to renovate a '76 Exploration Van. The Fast N Loud reality star also appeared on the show's spinoff, Master Mechanic, alongside his buddies, Mike Coy and Jason Aker.
Charles has several years of experience in regards to cars. The Texas-born GMG mechanic is skilled at fabrication and wiring. He first ventured into the world of auto-repair back in the 6th grade.
After high school, the Discovery Network Reality star Charles Cimino worked at several local garages, honing his skills before he finally got his big break. It came when one of his friends, Aaron Kaufmann, reached out and got him a job at Gas Monkey Garage.
Since then, he has gone on to accomplish incredible feats of restoration. One of his favorite accomplishments was re-building a 1949 Chevy 3100 pickup truck. The former Gas Monkey Mechanic hopes to restore a K20 Silverado one day.
Where is Charles Cimino? What happened?
The Fast N Loud reality star made his last appearance on the show back in 2017, on an episode titled 'Crusin' for a Bruisin.' After this, he went on to feature on the spinoff show called Master Mechanic. Ten episodes on, and we are waiting to see if the show will get a second season.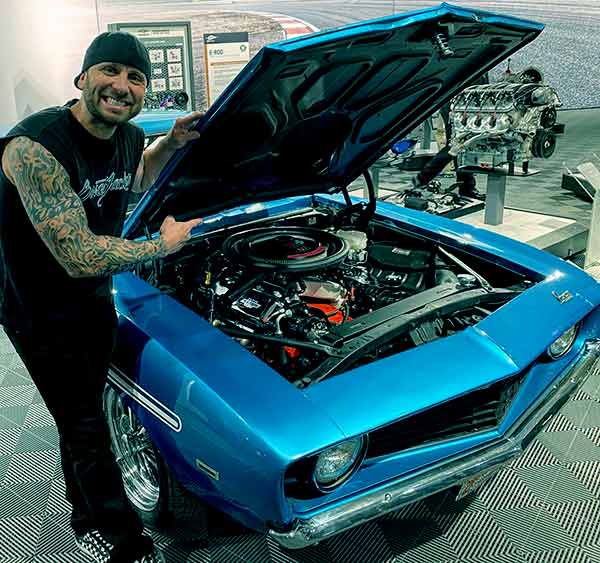 Charles's place at the Gas Monkey Garage, however, tells a different story. According to his Facebook page, the Rocking '76 G10 Van actor is no longer an employee of Gas Monkey Garage. He currently resides in Scottsdale, Arizona, fixing up mustangs. A look at his Instagram account also reveals that he has been working independently lately.
Just last month, he fixed up a 6R80 Bronco.
Charles Cimino Leave Gas Monkey Garage?
Yes, the former Fast N Loud Mechanic is no longer a part of the Gas Monkey crew. In a recent interaction with a fan, he said that he works independently at the moment. Charles also added that he no longer had any affiliation to Gas Monkey Garage.
He went on to claim that the garage did not have any more people under its employ anymore. Whether or not this is true or not is yet to be confirmed.
https://www.instagram.com/p/B-kSTENlxBo/
Originally posted on April 29, 2020 @ 7:41 am