Randy Edwards was a member of the community that made their home in the swampy area of Louisiana. He was part of the highly popular History Channel show alongside the rest of his family. Also, Randy Edwards was a competent fisherman who operated alongside the Bayou.
A few years ago, Randy's life came to a tragic halt. What happened to Randy Edwards to cause his death? Find out right here as we take a look at his life in detail. The article will also talk about any other death that may have occurred.
Who was Randy Edwards from Swamp People?
Randy Edwards was a man who gained fame after he started featuring on Swamp People. The show ushers its audience into the swamp area of South Louisiana; an area considered one of America's Last Frontier.
The community the show is based on dates all the way back to the 17th century. Randy, alongside other natives, took the audience on a journey of self-discovery across one of the most exciting places in America.
The very first episode of the show aired back on the 22nd of August 2010. Since then, it has produced ten seasons so far. Randy is credited with starring on 9 episodes, spread across five years.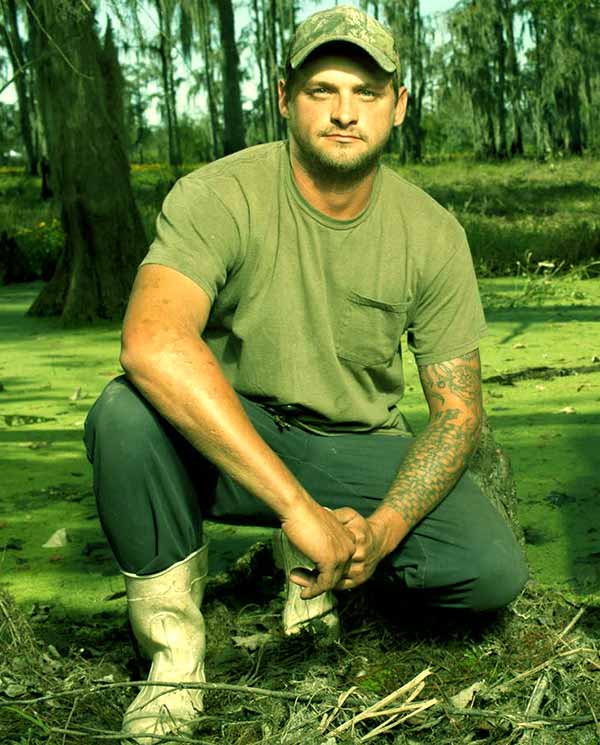 Over the course of the show, we learned that Randy was the youngest son of Junior Edwards. His father, Junior Edwards, taught him how to fish and hunt when he was a kid.
Alongside his older brother Willie, Randy worked hard to become a commercial fisherman and hunter who applied his trade in Bayou Sorrel. Randy was also a proud father and husband. He had three children: a daughter and two sons, all of whom featured on the family's reality show.
Randy Edwards' Cause of Death. What happened?
Randy Edwards tragically left this world back in 2018. On the 15th of September, news broke that Randy had been involved in an accident.  The State Police of Louisiana received a 911 call that saw them go out to investigate a possible accident. They were responding to news of a crash around Iberville Parish. This was on the LA 75.
After conducting their investigation, the police concluded that Randy and a few other passengers were driving through highway 74 in his Chevrolet Silverado. Things took a turn for the worse when Randy misjudged a left-hand turn, lost control and drove into a pole.
The impact was so intense that it threw most of the passengers right out of the broken car. Reports suggest that Randy suffered multiple injuries from the crash, which he succumbed to.  The reality star was pronounced dead on sight.
Randy Edwards was only 35 years old at the time of the accident. His family would come out and confirm that Randy had tragically lost his life in the accident.
This was news the police would confirm on their page as well. Later on, a toxicology report that was conducted post mortem hinted that the driver might have been impaired at the time of the crash.
Who else died on Swamp People?
Randy Edwards is not the only star of the Swamp People to have lost his life. Mitchell Guist was part of the swamp community in Louisiana and featured on a few episodes on the show alongside his brother. Mitchell was in the process of crafting a boat along the Belle River when he abruptly collapsed.
The rest of his crew thought that Mitchell was experiencing a seizure, and they tried to resuscitate him to no avail. Swamp People cast Mitchelle was rushed to the hospital but unfortunately did not make it.
A preliminary report suggested that Mitchell had died from natural causes on the 14th of May 2012. A few media outlets and sources close to him had hinted that Mitchell had suffered from a heart attack. Mitchelle Guist was 48 years old at the time of the incident.
Swamp People Cast Willie Edwards and Brandon Landry Death Rumors.
Every time a member of the Swamp People exits the show, rumors arise regarding their whereabouts. Most of the time, these rumors gain way too much traction when they go answered.
One such instance was with Brandon Landry. News of his death quickly spread after he stopped featuring on the reality show, Swamp People. This, however, couldn't be further than the truth as Brandon is very much alive.
He currently works in Morgan City at Conrad Shipyard. At one point, Willie Edwards was also rumored to be dead. But this was just a case of mistaken identity.
There had been another man who shared a similar name. He was killed by a vicious hate group many years ago. People often confuse him with the reality star from Swamp People.
Originally posted on January 23, 2020 @ 9:58 am