Street Outlaws is a show that follows the exploits of some of the most skilled racers Oklahoma has to offer. Drivers like Farmtruck, Justin Shearer and Daddy Dave compete every week to see who amongst them will reign supreme.
Recently, the executives over at the Discovery Channel decided that it was time they give women their own platform to thrive. This led t the advent of Street Outlaws: Gone Girl, a show that is set to feature some of the best racers the network could round up. Take a look at the proposed release date.
Street Outlaws: Gone Girl.
Street Outlaws: Gone Girl will focus on street racing, a popular sport without barriers. This means that competitions are open to both men and women. However, Gone Girl will specifically encompass female drivers. The producers of the series went around the country looking for the most skilled and talented racers in the country and brought them to Las Vegas.
This was set to be the center stage for the competition, which would take place regularly in order to determine who was the fastest racer in the country. The added twist is that the women will not race in tuned up and in some cases, illegal vehicles. No, instead, they are set to compete in normal cars. This will undoubtedly showcase their skills, which they'll need in order to get the edge over each other.
Every episode will have a winner that will not only get street cred but also a large purse to boot. Additionally, they'll also earn the distinction of being the very best in the business.
Release Date
The first episode of Street Outlaws: Gone Girl is set to air on the 6th of September 2021 on the Discovery Channel. Other than that, it will also be available on Amazon Prime. Like its predecessors, it is set to release a new episode every week.
Street Outlaws: Gone Girl Cast.
The series will revolve around seven different female racers. This includes Chelsea, Lizzy Musi, Sarah Roach, Courtney Anton, Armani Johnson, Tricia Day, and Precious.
Tricia Day
Tricia Day is a Memphis-born racer who has been competing since she was a child. Her favorite vehicle is the 66 Chevy Nova, which Tricia has nicknamed Heifer. Day first broke into the scene in 2018 as a member of Street Outlaws: Memphis.
Over time, Tricia, who earned the nickname Midget because she was so short, became a fan favorite. When you examine her personal life, you'll find that she is the wife of fellow Memphis racer, JJ Da Boss. Together, they have 11 children, four of which Tricia gave birth to.
Armani Johnson.
Armani is a native of Las Vegas, Nevada, and a relative newbie to the television scene. However, Johnson is a young upstart who is eager to prove herself, thus cementing her name in street racing history.
Lizzy Musi
Musi is a third-generation drag racer who favors the 1969 Chevrolet Camaro she nicknamed 'Bonnie.' Unfortunately, her car had to spend a few weeks at the mechanic after Lizzy hit a guardrail during a routine race in California. Lizzy was born on New Year's Day in 1991, which makes her 30 at the moment.
Her entire family is involved in racing, which prompted her to get behind the wheel when she was just 8-years old.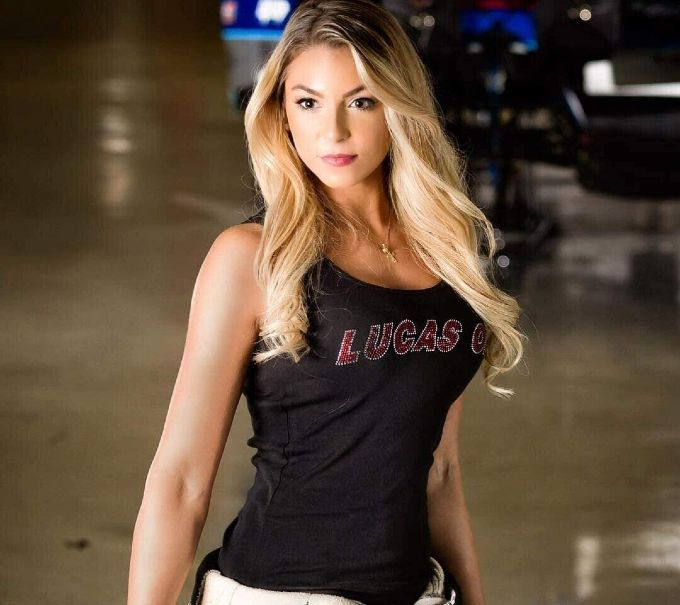 Precious Cooper
When it comes to cars, Cooper is particularly partial to the 1949 Ford pickup. Precious is a native of Osceola, Florida, and the daughter of Ricky and Sara Cooper. Looking at her educational background, you'll see that Precious is a former student of Rivercrest High. She owes most of the experience she has to drag racers like JJ Da Boss, who took her under his wing. Now, she is set to break out on her own.
Chelsea Day
Street outlaws gone girl cast Chelsea is related to fellow street racer, Precious. Like her sister, she also learned all there is to know about burning rubber from JJ Da Boss. Presently, she has two children, Novaleigh and Kamden Day.
Sarah Roach
Sarah Roach, nicknamed the Ax-lady, is another female racer who is set to compete for the crown on Gone Girl. A look at her IG account shows that she has a daughter enrolled at the Faith Christian Academy. Moreover, we also learn that street outlaws gone girl cast Sarah Roach is a fitness enthusiast who loves to do yoga when she is not on the racing track.
Courtney Anton
Last on our list is Courtney Anton, a street racer and mother of three. Currently, she is married to another racer named Treason El Camino. Besides being a future television personality, Anton is also a budding entrepreneur and the proprietor of an Auto-body shop.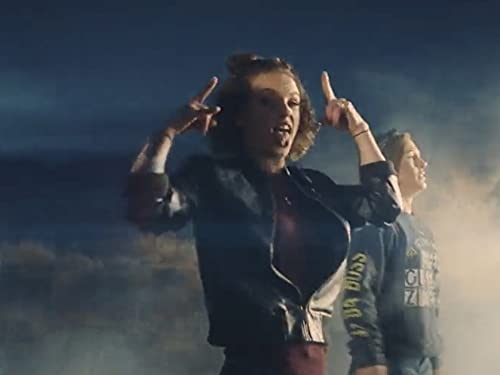 Originally posted on August 20, 2021 @ 4:03 pm