Barely two weeks passed since Dr Pol celebrated his birthday when news of his grandson's death hit his family. You may recognise Jan from his veterinarian role on The Incredible Dr Pol which airs every Saturdays on Nat Geo Wild.
However, most people are oblivious; or rather were to the existence of Dr Pol's grandson, Adam James Butch. That said, here's to the life and times of Adam James Butch as well as detailed breakdown of Dr Pol's grandson's death.
Adam James Butch death. What happened?
Dr Pol's grandson death came as a shock to the family and the entire fraternity. He died on Wednesday, September 18th, 2019, in his home. Though he rarely made an appearance on the series, the late Adam James Butch certainly had a connection with his grandfather.
This is because he worked as a certified pharmacy technician, which somehow relates to Dr Pol's area of jurisdiction. Moreover, he also worked with Rite Aid, a drugstore chain ubiquitous in the United States.
The late Adam James Butch will undoubtedly be remembered for his glimmer of light. He was easy on the eyes and just as friendly. Dr Pol's grandson was a student at the Michigan State University student and had recently graduated.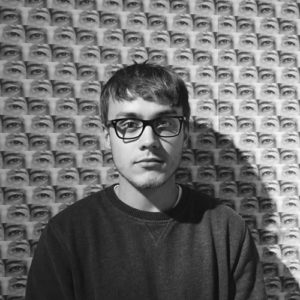 He took an active role as part of the Relay of Life Committee and even worked as a computer assistant teacher. Before that, he graduated from All Saint High School and partook in the National Honor Society as well as the football team.
Adam Butch Cause of Death
Dr Pol's grandson's Adam Butch death is an outcome of his depression. Adam James Butch was fighting depression for some time. He was only found dead in his house at the young age of 23. The family asked for privacy in these trying times and hid results of his autopsy away from his obituary.
His dearly beloved sister, Rachel and mother, Kathlene Pol certainly miss him already. Likewise, his girlfriend, Julia Shepherd, best friend, Tyler Schmidt, cousins, uncles and aunts also feel the pain of loss. Adam Butch father, Gregory Butch, died some years ago.
Words cannot describe how the family feels right now. However, you can join them and offer your condolences at his funeral service on September 26th, 2019. The mass begins at 11 am at St. Stanislaus Church on 1503 Kosciuszko Avenue in Bay City, MI 48708 Fr.