Want to know what happened to Dr. Emily on Dr. Pol? Continue reading. Emily Thomas is a television personality and doctor who specializes in animal health care. You may recognize her for being the face of the widely popular Nat Geo show, The Incredible Dr. Pol. The University of Georgia alumni is also a married woman with children.
Learn more about Emily Thomas' husband in this review. We will additionally explore the doctor's life and career, answering the question of whether she left the reality show, Dr. Pol. Read ahead to learn more.
Who is Dr. Emily Thomas?
Dr. Emily Thomas is a reality television star who makes a living as a veterinarian. After partnering with the equally impressive Dr. Pol, Emily eventually landed a job with the National Geographic Network.
The show she is part of follows a veteran doctor named Pol, who has years of experience when it comes to animal care. Jan runs a booming veterinary hospital in Central Michigan's farm country.
The very first episode of the series premiered back on the 29th of October 2011. Remarkably, it's in its sixteenth season at the moment, with about 173 episodes in the process.
Immediately after graduating, Emily Thomas would make a move to South Carolina, where she began working at a private animal health care center.
Emily would develop her skills at the small practice for several years before she would make another move. This came in 2015 as she relocated to Michigan to work with Dr. Jan Pol.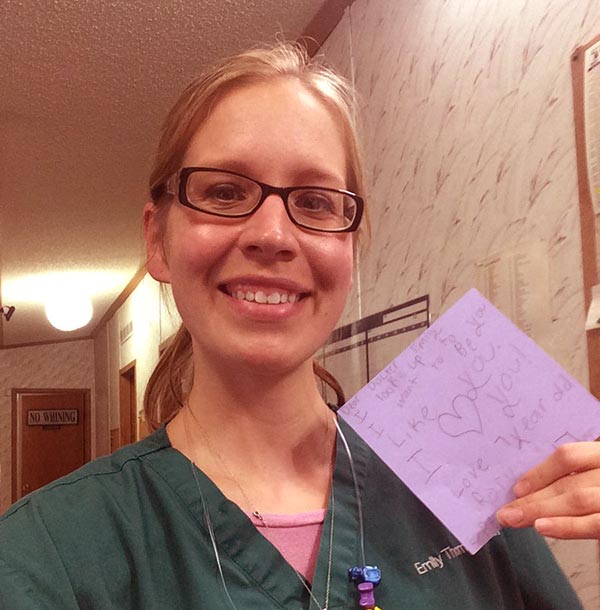 Over the years, Emily has helped treat over 20,000 animals at the clinic. After four eyes of working with Dr. Pol and featuring on the popular series, news broke that Emily Thomas would not be returning after the 15th Season. Learn more about this in the following paragraph.
What Happened to Dr. Emily on Dr. Pol? Where is she now?
Back in 2017, when she was pregnant and was unable to make an appearance in a few episodes of The Incredible Dr. Pol fans were asking about Dr. Emily's whereabouts and concerned if she had left the show. Later clearing all the rumors, she came back, and the announcement of Dr. Emily's new baby made her fans happy.
After four years working with Dr. Pol, it came to light that Emily Thomas would no longer be a part of the National Geographic family.
The news broke on the 17th of June 2019, on a Facebook post by the Warren County Veterinary Clinic. They announced that Dr. Emily Thomas would be officially joining their team. This means that her time on The Incredible Dr. Pol has come to an end, and Dr. Emily's fans will no longer be able to see the famous doctor.
Emily has amassed a large following ever since her television debut. As such, many of the show's fans were sad to see her go. They bemoaned her departure but wished her all the best in the future. Presently, she relocated to Warren County in Ohio with her family in order to start this new phase of her life.
The Warren County Vet Clinic offers services such as wellness examination on pets, ultrasounds, Microchipping for pets, and flea care. It is considered one of the most prestigious animal health care centers in the county so that the move will be good for the doctor.
Dr. Emily Thomas' Net worth.
Emily Thomas has made a name for herself in the world of television. While she was on the Incredible Dr. Pol, sources say that the young vet earned approximately $ 18,000 for every episode she featured in. This was not taking into account the salary she earned as a vet.
As such, Dr. Emily Thomas' net worth presently stands at $ 500,000. We will keep you updated with any new changes as her income continues to grow.
Dr. Emily Thomas is Married to husband, Tony.
Emily Thomas is, in fact, a married woman. The doctor tied the knot to her high school sweetheart, a man named Tony. The wedding took place back in 2007, at a closed ceremony with only a few friends and family in attendance. This means that as of 2019, the happy couple has enjoyed twelve wonderful years of marriage.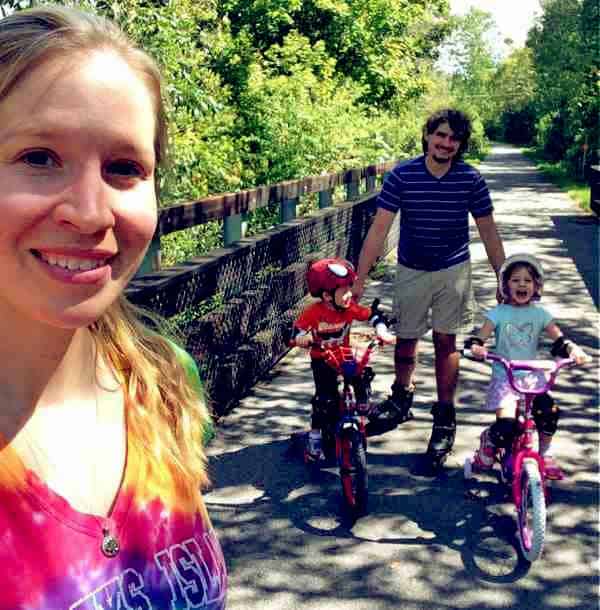 While it remains unclear what Dr. Emily Thomas' husband does for a living, we did learn that he has been very supportive in all of her ventures.
Emily has had to relocate the family a few times, owing to the nature of her career. It was particularly hard for the family when she was starring on the popular Nat Geo series, The Incredible Dr. Pol. This was because she had long working hours, and did not see much of her family during the time.
Dr. Emily and Husband tony have 3 Children Together.
However, the couple stayed strong, and their marriage continues to flourish even to this day. The two have also been busy, as they already have three wonderful children together. Their first child is a 6-year-old daughter named Indie, who was born back in 2013.
A son, Oscar, would follow two years later in 2015. He is four years old at the moment. Their last born son, Clavin, came into this world in 2018. He is two years old presently.
Dr. Emily Thomas Wiki-bio.
| | |
| --- | --- |
| Full name | Dr. Emily Thomas |
| Age | 35 years old. |
| Date of Birth | 1984 |
| Place of Birth | Warner Robins, Georgia, USA. |
| Profession | Television Personality, Veterinarian |
| Net worth | $ 500,000. |
| Husband | Tony Thomas |
| Kids | 3 |
| Nationality | American |
| Ethnicity | Caucasian |
| Zodiac Sign | Unknown. |
| Parents | Under review. |
Emily Thomas, American TV personality, Vet was born in 1984, in Warner Robins, Georgia. This would mean that Dr. Emily Thomas is 35 years old at the moment. Not much else is known about Dr. Emily parents, as the good doctor is a relatively private person.
So we don't know whether she has siblings or not. In multiple interviews, Emily has reminisced on how adventurous she was growing up. She always loved going out hiking in the forest, and this is where her love for animals developed. Emily always felt at one with nature and decided to pursue a career as a vet.
This would eventually see her enroll at the Georgia University of Veterinary Science, where she studied for her Veterinary Medicine degree. What would then follow was a successful career in animal health?
Originally posted on January 7, 2020 @ 10:27 pm