The Social Media platform 'TikTok' gained massive popularity amidst the COVID restrictions. It also gave rise to many new content creators and influencers. One such example is the couple Kat and Mike Stickler, who are TikTok content creators with a profile full of funny videos. The duo also has a baby daughter who appears in their videos frequently.
However, just after a year of their rise in TikTok, the couple announced their separation. This left many fans wondering what could have happened. Furthermore, many want to know what the duo is doing with their lives now.
Today, we discuss Kat and Mike Stickler's divorce and share information on their net worth and backgrounds.
Who are Kat and Mike Stickler?
Kat and Mike are TikTok content creators. They managed to surf the TikTok trend in the COVID shutdown and established themselves as a public figure in the platform. Furthermore, what separated them from other content creators was that they never posted cringe content for mere publicity. Their videos consisted of pranks and funny concepts.
The duo gained massive popularity on TikTok. They married reccently and also have a baby daughter. Their daughter MK is just as popular as the couple, and the trio completed the TikTok account.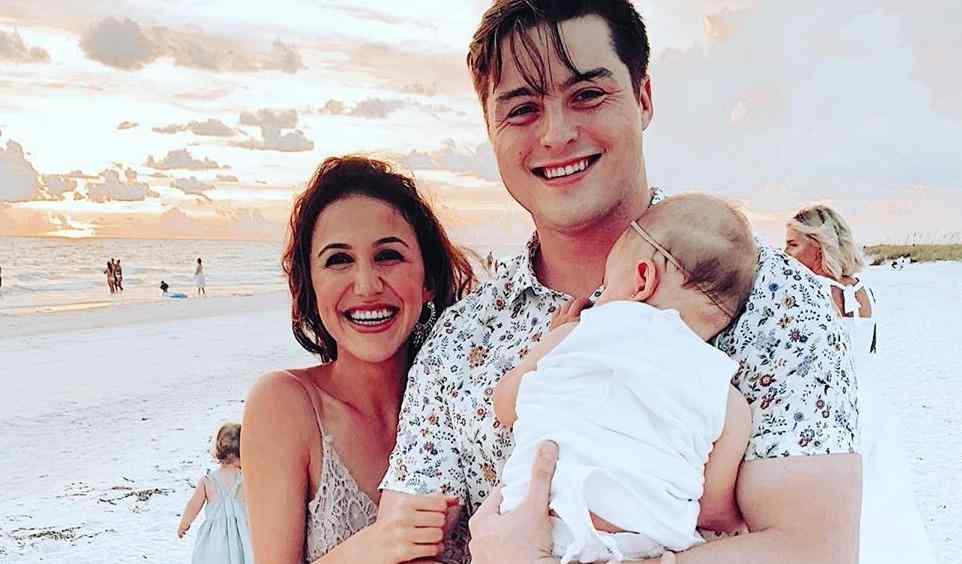 Kat and Mike Stickler Divorce/Break up: fact check.
In March 2021, the couple stooped posting content on TikTok for few weeks. As a result, many speculated that they had separated. Unfortunately, the speculations were right as the couple announced their divorce in March 17, 2021, in the platform. They posted a video describing how they had decided to separate and asked the fans to respect their privacy.
Furthermore, Kat also mentioned that they were separating on good terms and respected each other. Many fans questioned the baby and her future. The couple replied that they are 100% committed to the baby and that she would receive all the love and care she deserves.
Since they are TikTok pranksters, some people assumed that they were pranking their audience. This assumption was also solidified by the fact that Mike hadn't remove Kat from his Instagram bio. His Instagram bio still mentions Kat's name as 'wifey' and 'Love of my life.' However, the assumptions are false. The TikTok joint account is now solely under Kat Stickler's name. Kat also removed any details of Mike from her Instagram. We can still see the baby featured in some of Kat's content.
Kat and Mike Stickler Net Worth
In the digital world, growing followers on the internet have been a consistent source of income for many public figures. Through her social media handles, Kat endorses and promotes many brands. This enables her to rack up a decent sum. In 2021, the TikTok influencer has a net worth of approximately $400k.
Kat and Mike extra WIki facts
Kat is now focusing on her daughter and self-care. She mentions that her breakup garnered a lot of attention, leading to many trolls and backlashes in social media. She further expressed that the negative energy of 'haters' saddens her, and she looks forward to finding happiness again.
Kat is trying to find her niche after the divorce. As her TikTok was solely based on a couple of content, she thinks she needs to prove that she can come up with ideas independently. The TikToker is open about the problems she is facing after the divorce, and is trying to overcome them.
Kat's TikTok account went viral after her divorce from Mike Stickler.
In the announcement video, Mike mentioned that he had some things to do with his life. So, he doesn't want anyone to blame Kat for the divorce.
Originally posted on September 4, 2021 @ 4:27 pm