Lori Greiner is a Chicago born businesswoman, author and reality star who has appeared on shows such as Beyond the tank. We are here to learn about Lori Greiner's husband, however. Dan Greiner is a working company man and entrepreneur.
While his career has not been as successful as his wife's, Dan has still notched a few achievements under his belt. Get to learn more about Dan Greiner as we dive into his quiet life. We will also explore his marriage to Lori Greiner and learning 7 interesting facts about Dan in the process.
Who is Lori Greiner Husband Dan Greiner?
Dan Greiner is a name that popped onto the news after his marriage to high profile entrepreneur and television personality, Lori Greiner. While Dan has tried to stray as far away from the spotlight, his wife Lori has been lapping it up on reality series such as Shark Tank.
Lori and other potential investors on the show were propelled to international stardom when the show started back on August the 8th 2009. So far, they have graced our screens for over ten seasons.
Lori Greiner's husband Dan's career is slightly less glamorous. He presently serves as the VP and Chief Finance Manager of For Your Ease Only. This is a company founded by his wife back in the mid-90s and has gone on to top the charts in regard to sales. The products that the company manufactures include fragrances and perfumes, jewelry, as well as other home accessories.
The products can be found in various retail stores across the country. Despite its success, the company Dan works for has also faced its fair share of controversy. For a prolonged time, his company enjoyed a profitable relationship with Mostly Memories Inc, a corporation that dealt with making scented and decorative candles.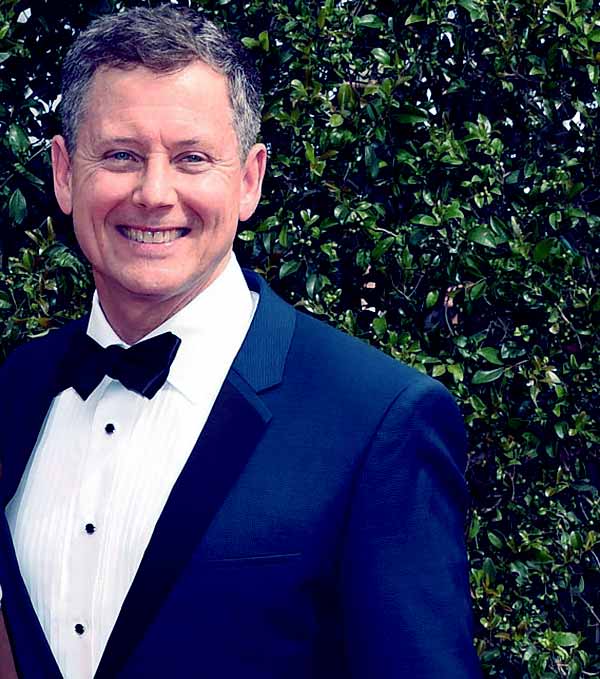 In an unfortunate incident that happened, the candle making company found itself unable to fulfill an order they had committed to do. Being the middle man, Dan Greiner's company opted to outsource the work to a different company to complete the order.
Dan's partners would go on to sue their company for $30 million in damages and copyright-related infringements. Fortunately, For Your Ease Only won the case.
Before he started working with his wife, Dan Greiner, reportedly a controller at an organization called Bell & Howell, this is a manufacturing company that deals with the production of motion picture mechanics.
Dan Greiner's Net worth.
Lori Greiner's husband, Dan, is a high ranking official in one of the most innovative companies in America. However, his net worth presently remains undisclosed. Dan is involved with one of the most successful businesswomen in the country.
With a nickname like the Queen of QVC, and over 700 invented products under her company, it was not surprising to learn that Lori Greiner's net worth presently stands at $100 million.
Sometime in the mid-2010s, Lori Greiner and husband Dan Greiner acquired shares in a company known as 'Scrub Daddy.' This is a collective that made a sponge which reportedly shifted texture. Their shrewd business decision paid off as the company they invested in went on to register over $ 70 million in sales. Being married to the entrepreneur, Dan is entitled to share in all the wealth that she has amassed.
Dan Greiner's Age.
Dan Grenier is a relatively private person with no social media footprints at all. As such, there is no information available regarding his date of birth. Subsequently, we were not able to determine his age.
Judging by his pictures btw, we estimate that Dan Greiner is in his early 50s. His wife, Lori Griner, on the other hand, is 50 years old at the moment. Stay tuned for more updates as we continue digging.
Dan Greiner as Lori Greiner's Husband.
Lori Greiner is, in fact, the wife of Dan. The two met the very same year Lori founded her company in 1996 at a bar in Chicago. More specifically, this was at an area in Lincoln Park.
The spark was evident, and Dan would soon ask Lori out on their first date. What followed was a series of other dates that saw the happy couple grow closer and closer with each passing one.
Remarkably, Lori Greiner and husband Dan Greiner stayed together for over 14 years without even thinking about marriage. As such, most of their family and close friends questioned whether they would ever walk down the aisle. This is not uncommon as some people don't believe in marriage.
The couple, however, would finally become man and wife back in 2010. It was a relatively private affair, and as such, there is no information regarding the venue or the exact date.
Presently, the couple is living a good life. They own two homes across the state of Philadelphia and Chicago. With no children, they are much more focused on the company they are running together.
Dan Greiner wiki-bio.
| | |
| --- | --- |
| Full name | Dan Greiner |
| Age | Early to mid-50s. |
| Date of Birth | The 1960s. |
| Place of Birth | United States of America |
| Profession | Chief Finance Officer at For Your Eyes Only |
| Net worth | Under review |
| Wife | Lori Grenier |
| Kids | 0 |
| Nationality | American |
| Ethnicity | Caucasian |
| Zodiac Sign | Under review. |
| Parents | Under review. |
Dan Greiner's life is mostly shrouded in mystery. There is not a lot of information available regarding the life he led before meeting Lori.  As a result, details about his family, hometown, and childhood currently remain under review. Sources say that he was raised in a Jewish family, and practices the faith to date.
From what we can speculate, however, Lori Greiner's husband Dan must have been a fairly good student with a strong educational background, judging by where he is right now at the moment.
Alongside his wife, Lori, he runs a fairly successful business. The financial manager maintains a close relationship with his employees, which helps the company run smoothly.
Originally posted on January 26, 2020 @ 8:36 pm